On 1st June 1978 Jonathan Lee launched Jonathan Lee Technical Recruitment (as it was then known) at a time when the Ford Escort and Morris Marina were vying to be the best-selling UK car and a pint of milk cost 12p.
45 years later, we're delighted to say that Jonathan Lee Recruitment is still going strong.

The true story of the Company began in 1976 when, whilst applying for a job with Jaguar via a Guildford-based recruitment agency, Jonathan Lee was so impressed with the interview that he actually asked to join the agency instead. During his time there, Jonathan worked on a major recruitment campaign for Leyland Cars, then opened and ran their Birmingham branch.
In 1978, Jonathan decided it was time to put all he had learned about recruitment in the engineering and manufacturing sector to the test by going it alone and founded Jonathan Lee Technical Recruitment.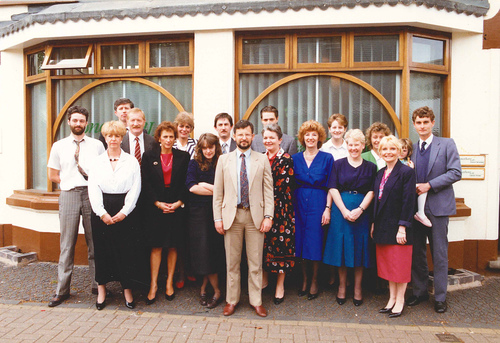 When asked about the birth of the Company Jonathan says 'My intention was to continue being a technical specialist focusing on the West Midlands initially. I started on my own and gradually grew the Company adding on average one person a year for the first twelve years. It was very challenging at first to introduce companies in the West Midlands to the idea of using an outside agency for recruitment support, especially for technical recruitment, but it worked, and later we grew more rapidly, subsequently opening offices in other locations in the UK.'
The vision for the Company was to establish long-term partnerships with clients in order to fully understand their business and its needs. Jonathan says "Whilst this might seem obvious, that was not the standard practice at the time. Coming from an engineering background myself, I knew how crucial it was to fully understand not only the businesses I was working with but how the engineering industry functioned as a whole."
​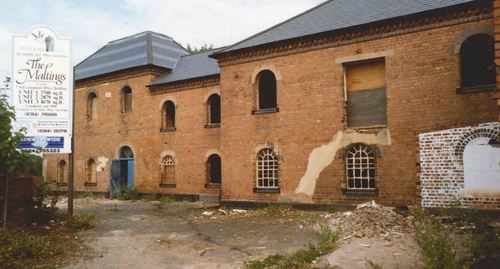 The ensuing 45 years have seen a myriad of success stories and the Company now works with an ever-expanding list of clients and sectors within the engineering, manufacturing and advanced technology industries.
It hasn't been all plain sailing however. Three recessions and COVID shutdowns have been very challenging, but each time the welfare of our team has been a key consideration, as has maintaining standards of service.
​Today the Company is still very much at the forefront of engineering and manufacturing recruitment, currently supplying individuals or teams of contractors in design or manufacturing and permanent or interim roles from technician/engineer level to senior management. Whilst most of the recruitment has been UK based, successful assignments have been carried out in several overseas countries throughout Europe, USA, China, Middle East, and Australia to name a few.
So how has the Company remained at the forefront of technical recruitment for 45 years? Jonathan believes that 'any successful business needs to differentiate itself from its competitors and provide a bespoke and timely service with a very committed team. Continuity is key to clients; in short, we really care!'
​We are very proud of our own special culture. The Jonathan Lee team members support each other and work together well, have a can-do attitude, a family spirit and a good work/life balance, resulting in one of the lowest staff turnover rates in the industry.'
Hear hear Jonathan! Congratulations on the 45th anniversary, we're so glad you didn't take that job at Jaguar!
To discover more about Jonathan Lee Recruitment, our vision, mission and values, take a look at our About Us page.
| | |
| --- | --- |
| ​ | ​ |